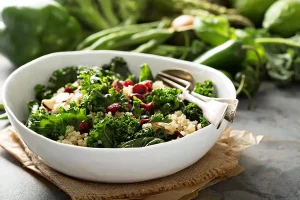 Spice up your diet with these simple ancient grains recipes and ideas by swapping your usual grains for ancient grains and seeds.
Whether you're looking for new toppings for salads, additions to baked goods, or a new flavor-filled side dish, ancient grains and seeds won't disappoint. With their plant-powered benefits, you'll be giving your health a boost too. If you missed it, I also covered some myths and facts in a previous post, with additional health benefits of these nutrient-filled foods. Here are a few ways to mix things up, broken down into different meals with highlighted ancient grains recipes.
Breakfast
Sprinkle chia or crushed flaxseeds into yogurt or cereal to add a powerful punch of protein and fiber.
Add chia or ground flaxseed to a homemade smoothie, like in the Acai, Chia and Dried Plum recipe in my new cookbook (featured above).
Soak

chia

seeds overnight in milk with a dash of cinnamon to create a yummy pudding.
Sprinkle chia seeds onto a toasted whole-grain English muffin and top with nut butter for a surprising crunch.
Get out the slow cooker to make steel-cut oats for a fresh warm breakfast. This is great for anyone who finds cooking steel-cut oats in the morning is a bit too much to ask.
Try steel-cut oats with chia seeds and mixed with a tablespoon of almond butter. Before adding boiling hot water to your oatmeal, put 1-2 teaspoons of chia seeds in the hot water first and let them soak while making your tea or coffee. Then add in the oats.
Mix peanut butter, apple, cinnamon, and oats. This combo is featured in my cookbook as delicious Peanut Butter and Apple Oats.
Lunch/Dinner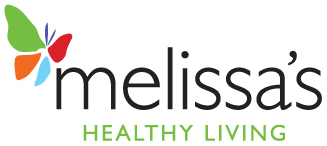 Vegetable Cranberry Quinoa Garnished with Parmesan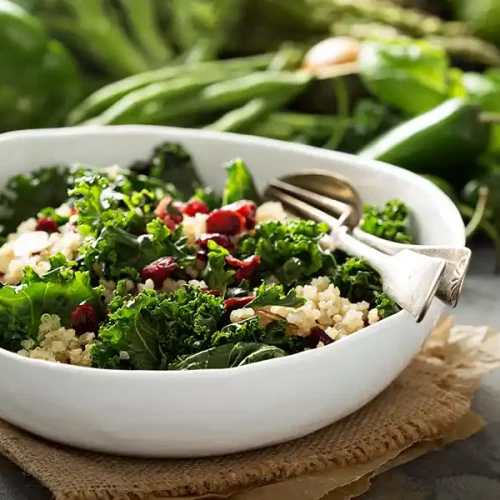 Ingredients
2

cups

quinoa

4

cups

water or low sodium vegetable broth

1/2-1

cup

dried cranberries

1

cup

sliced raw zucchini

1

cup

raw chopped kale

Sprinkle of parmesan cheese
Instructions
Cook 2 cups of quinoa with 4 cups of water or low sodium vegetable broth – or per package instructions.

Add ½-1 cup dried cranberries and 1 cup sliced raw zucchini.

Add 1 cup raw chopped kale 5-7 minutes before the quinoa is finished.

Two minutes before the quinoa is done, sprinkle the top with shredded Parmesan cheese until it melts.

Once it's ready, serve and enjoy with gratitude!
Quinoa makes a great substitute for rice in fried rice dishes. Don't forget it comes in many colors. Red, white, and black are the most common ones you will find. Try them all for more ancient grains recipes!
Try amaranth instead of rice in your rice pilaf recipe.
Replace the rice in your casserole with millet for a heart-healthy alternative.
Amaranth and quinoa have the highest protein value. Combine them with beans, for a real protein boost.
Substitute half of your flour with flax meal when breading your chicken – this can also cut the sodium in half!
Mix in lots of fruits and vegetables to create different hot and cold grain dishes. This lowers calories and carbohydrates while adding a lot of nutrients!
Try putting different spices in a salt shaker and add your own flavors to ancient grain dishes! We keep a variety of herbs and spice blends on the kitchen table and reach for them before the salt shaker!
Snacks/Baking
Crumble crackers made with ancient grains into a large veggie and bean salad or enjoy with

homemade guacamole

.
Get out the amaranth and make this amaranth cornbread –get other amazing ancient grains recipes like this in my cookbook!
Desserts
Try using gluten-free oats in your baking – they're greatly underutilized. Turning oats into flour will only take a minute and the result is a light and fluffy baked good! All you need to do is toss them into a food processor or blender. I put them in everything, even my pancakes!
Try replacing 1/3 of the white flour or whole-wheat pastry flour in your favorite cake or cookie recipe with amaranth flour.
Still looking for even more ancient grains recipes and ideas? My new cookbook offers a plant-based boost with recipes that highlight these grains and seeds. Buy your copy today!
Enjoy this Article? Share the Love!