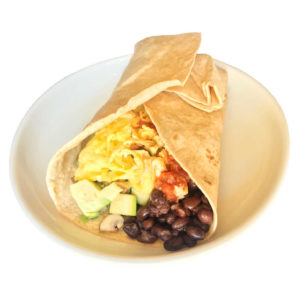 Eating good quality carbohydrates is important for brain health in the short and long term! Including healthy whole grains like this tasty Mexican-inspired breakfast burrito recipe can help you start your day off right.
*I am compensated by Reckitt, makers of Neuriva, for my involvement with Neuriva and the Brain Health Network.
Keeping your brain sharp involves many different aspects of your day-to-day choices – proper hydration, good nutrition, exercise, social connections, restorative sleep, and supplements (I like Neuriva to help support overall brain health)! These are all part of living a brain-healthy lifestyle, and if you're an active person, you know your energy levels are impacted when healthy choices aren't in balance.
There is no "quick fix" to keeping your brain sharp. It's a lifestyle that involves a multi-faceted daily routine – one that requires consistent discipline to see results. Like a puzzle, you can't reap the benefits unless you have every one of the pieces. So, do more for your brain by finding a healthy balance, like prioritizing good nutrition while challenging your skills in the kitchen by checking out my simple breakfast burrito recipe below!
The brain uses carbohydrates for energy and exercise enthusiasts, and athletes especially need to pay close attention to their carbohydrate sources! You can train your brain (along with the other parts of your body) by bettering your carbohydrate intake with the tips below.
Evaluate Your Types of Carbs
Why is it called a whole grain? Easy! It's a grain that's whole! In other words, its kernel contains ALL three of its original parts:
the bran (most of the fiber is found here)
the germ (most vitamins and minerals found here)
and endosperm
What Are Whole Grains?
Whole grains are plant-based nutrients that are rich in complex carbohydrates and provide fiber. They also contain micronutrients crucial for metabolism, energy production, and red blood cell formation, each essential for optimal exercise and athletic performance. As the name describes, micronutrients are vitamins and minerals we need in trace amounts to be healthy!
How to Enjoy More Whole Grains
Did you know that only 2 out of 3 Americans make half their grains whole grains? (1) Look in your pantry, cupboards, fridge, and freezer—how much of your grains are 100% whole grain? Then, see where you can make the switch from refined grains to a whole grain alternative.
Give your brain a helping hand by working up to 80% whole grains! Not sure where to start? How about trying whole grains tortillas instead of those made from refined flour. Look for one of the following:
100% whole wheat
100% corn
Whole grain blends like oats, quinoa, or brown rice
Whole Grains and Cognition
Fuel your way to better energy and focus for the best sweat-sesh while optimizing a quick recovery after your mission is completed! Whether it's maintaining proper form when weightlifting, engaging your core with Pilates or hitting that perfect serve on the court—concentration is key!
It's hard to stay focused without proper food! So, it's no wonder that healthy food choices can play a role in slowing cognitive decline. (2) Diets rich in whole grains, such as the Mediterranean and Mind diet, are associated with cognition—specifically memory and attention skills. (3) Whole grains are a source of healthy carbohydrates important for brain health.
Mexican-Inspired Breakfast Burrito
You won't miss a beat with this breakfast burrito! Cook once and enjoy again by doubling or tripling this recipe to share or eat throughout the week. It's a colorful, balanced, and nutrient-packed dish that can be enjoyed for lunch or dinner as well. After all, who doesn't love all-day breakfast? Bonus – adding black beans offers potent antioxidants, known for their role in brain health. (4)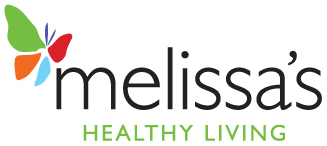 Mexican-Inspired Breakfast Burrito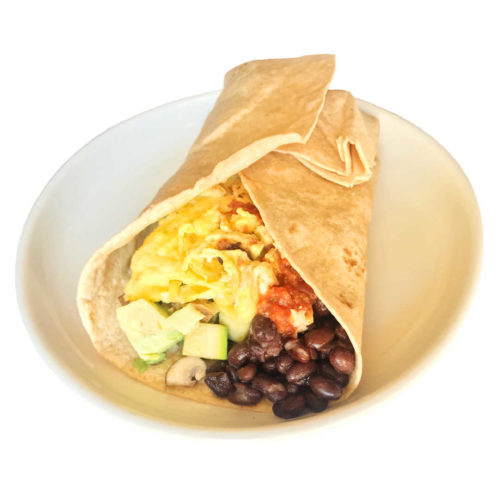 This breakfast burrito is a colorful, balanced, and nutrient-packed dish that can be enjoyed for lunch or dinner.
Rate this Recipe!
Ingredients
¼

russet potato

3

cremini mushrooms

⅓

medium zucchini

2

kale leaves

1

egg

¼

cup

shredded lite chedder cheese (or vegan cheese)

2

tbsp

salsa

1

whole grain toritalla
Optional ingredients
½

cup

black beans

½

small Haas avocado

hot sauce to taste
Instructions
Dice the potato and cook in a skillet over medium heat. Add ¼ cup water and cover with a lid to speed up the cooking process.

While the potato is cooking, dice the zucchini and mushrooms. Add these and the olive oil to the skillet when the potato is almost fully cooked.

In a separate bowl, rip the kale into small pieces and scramble with an egg, then add these to the skillet. If adding beans, drain, rinse, and add them to the skillet as well. Rinsing reduces sodium by 40%. Let everything cook together until the egg is set and the kale tender.

Then, warm the tortilla, transfer the skillet mixture and the remaining ingredients to the tortilla. Roll up into a burrito and enjoy!
Nutrition
Nutrition Facts
Mexican-Inspired Breakfast Burrito
Amount Per Serving (1 g)
Calories 418
Calories from Fat 180
% Daily Value*
Fat 20g31%
Sodium 790mg34%
Potassium 1003mg29%
Carbohydrates 39g13%
Protein 21g42%
Calcium 392mg39%
Iron 4mg22%
* Percent Daily Values are based on a 2000 calorie diet.
Optional Ingredient Nutrition Facts
½ cup canned black beans: Kcal 113; Carb 20g; Pro 8g; Fat 0g; Sat. Fat 0g; Fiber 7g; Omega-3 0.1g; Sodium 185mg; Potassium 304mg; Magnesium 60mg; Vit D 0IU; Calcium 23mg; Iron 2mg
½ small avocado: Kcal 114; Carb 6g; Pro 1g; Fat 10g; Sat. Fat 1g; Fiber 5g; Omega-3 0.1g; Sodium 5mg; Potassium 345mg; Magnesium 20mg; Vit D 0IU; Calcium 9mg; Iron 0.4mg
For more brain health information and to learn more about Neuriva, visit Neuriva.com.
References
Enjoy this Article? Share the Love!