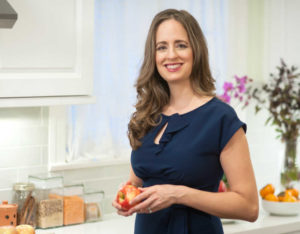 Quit settling for mediocre meals. Instead, learn how to get started in the kitchen and build the confidence to create drool-worthy dishes at a moment's notice with these cooking tips for beginners.
When it comes to mastering the art of cooking, you don't need fancy-shmancy equipment or crazy knife skills to put together a tasty meal. Instead, all it takes is a dash of kitchen knowledge, a handful of ingredients, and a pinch of confidence. You don't have to aspire to be Julia Child or Rachel Ray to make a meal your friends or family will be asking for time and again. Instead, use these chef-approved cooking tips for beginners to expand your skillset in the kitchen and create dishes that will drive your tastebuds wild.
Cooking Tip for Beginners #1: Keep It Simple!
I love cooking shows. Watching chefs navigate the kitchen resembles a perfectly timed dance ending with a showstopping dish. After years of training, these TV-worthy chefs get to show off their skills in a food version of the Olympics. They use unique ingredients such as cardamom, lavender, and yuzu to create whimsical dishes or desserts unfamiliar to most people.
But, setting the standard that THIS is "cooking" is far from accurate. These chefs are artists, experts, and masters of their own domain. This level goes well beyond the abilities required to make a Tuesday evening meal.
Despite the large discrepancy of skillsets, millions of people worldwide manage to feed their households tasty dishes—even in the absence of restaurant-worthy equipment and obscure ingredients. If anything, it's the simplicity of grandma's coleslaw, Aunt Marie's cornbread, or mom's butternut squash soup that makes your tastebuds water.
As the saying goes, simplicity is bliss. So, when trying to find your stride in the kitchen, stick to a few staple ingredients. Keep in mind that each item should get used for a reason. Remember, too much of anything is never a good thing. Multiple flavors create conflicting flavors battling for the approval of limited tastebuds—each note not quite hitting the mark. As the chef, it's your role to allow each ingredient to shine, rather than get lost in the crowd. In other words, less is more.
Cooking Tip for Beginners #2: Make Mistakes
Despite the people on cooking shows being professionals, every episode involves raw, burnt, overcooked, undercooked, bland, and over seasoned foods. To put it simply, mistakes happen at any and every level. So, give yourself some slack! Don't let the fear of making errors stifle your progress.
Instead, choose a new ingredient to experiment with throughout the week to create new and adventurous dishes. Some will taste great…while others may not. If the latter occurs, try to figure out what went wrong and give it another try. Unlike your favorite show, there isn't a panel of judges expecting the next best meal. But progress can't occur without mistakes. So, get cooking!
Cooking Tip for Beginners #3: Sharpen Your Senses in the Kitchen
While cooking is a science, it's also an art. But, when creating a masterpiece, relying on your senses is key—each elevating part of the recipe's dimension. As a "chef in training," use these cooking tips for beginners to become more in sync with your senses and improve your kitchen confidence.
Taste
Don't wait until you're sitting at the table to finally give your recipe a taste. Instead, use your tastebuds as tools to create the perfect dish. Is it missing spice, salt, sweetness, acidity, umami, or bitterness? To avoid a "one trick pony" type of dish, incorporate flavors that appeal to various types of tastebuds. There is a reason why sweet and salty is such a classic combo! It's all about balance.
Touch
Texture can make or break a dish. Avoid a mushy mess by diversifying the textures within your dish. Crunchy. Crispy. Chewy. Crumbly. Is your mouth watering yet? Creating a texture-filled creation results in a better eating experience for all senses. Experiment with adding chopped pecans to oatmeal, roasted chickpeas to soups, dried cranberries to salads, and more.
Smell
The human nose is an excellent asset in the kitchen, whether it hints at something burning in the oven or evokes happy memories of nostalgic favorites. While certain smells may resonate with feelings, it also enables taste. Ever notice that your favorite foods don't taste as flavorful with a stuffy nose?
So, give your tastebuds a helping hand by relying on smell to navigate the flavor profile of your dish. Bonus, these heavenly aromas will also attract volunteer taste testers within the house!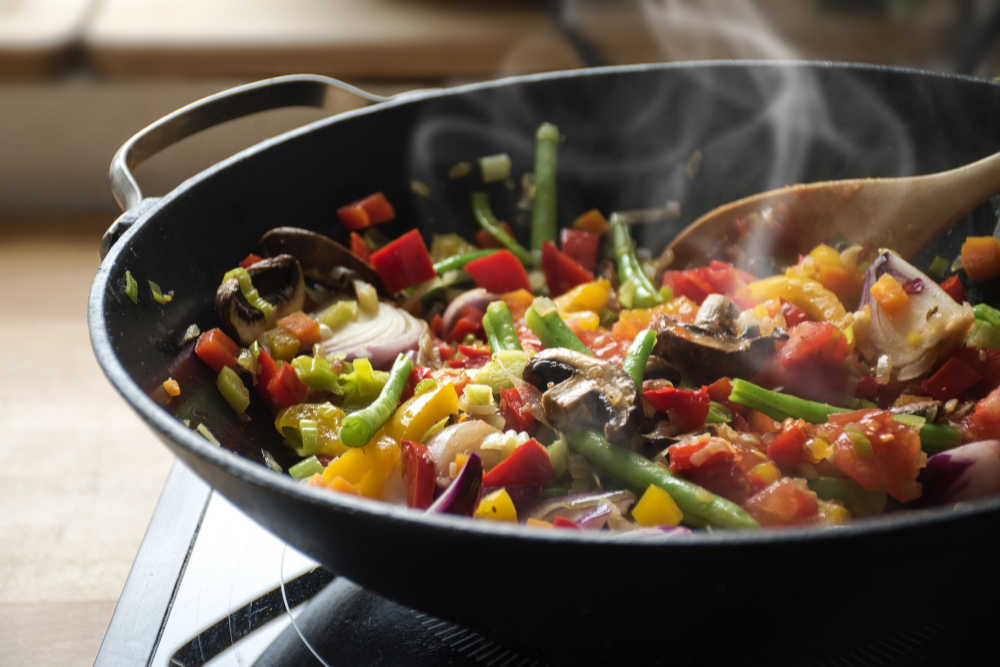 Sound
Chefs don't always need to see it to believe it. Different sounds help keep chefs present and in tune with their culinary works of art. They can often indicate what's going on under a stovetop lid or within the oven without needing to see the food.
Have you ever stepped away from the stove only to hear the water boiling over the pot? Like an alarm, this sound indicates to turn down the heat immediately. As your cooking experience broadens, you will become familiar with other action-triggering sounds that can help you master the art of cooking.
Sight
It's easy for your eyes to be bigger than your stomach (totally guilty). But, besides contributing to food consumption, food appearance can also help navigate good quality and appetizing food. Do you believe in love at first sight? Imagine crispy, vibrant green broccoli compared to a seemingly anemic, khaki-colored pile of mush. Just by appearance, it's clear which will get tastebuds to water.
While Michelin star-level presentation may not be necessary, overall appearance sets the first impression. So, take pride in your dish by giving it a little extra visual appeal to win over even the toughest of critics.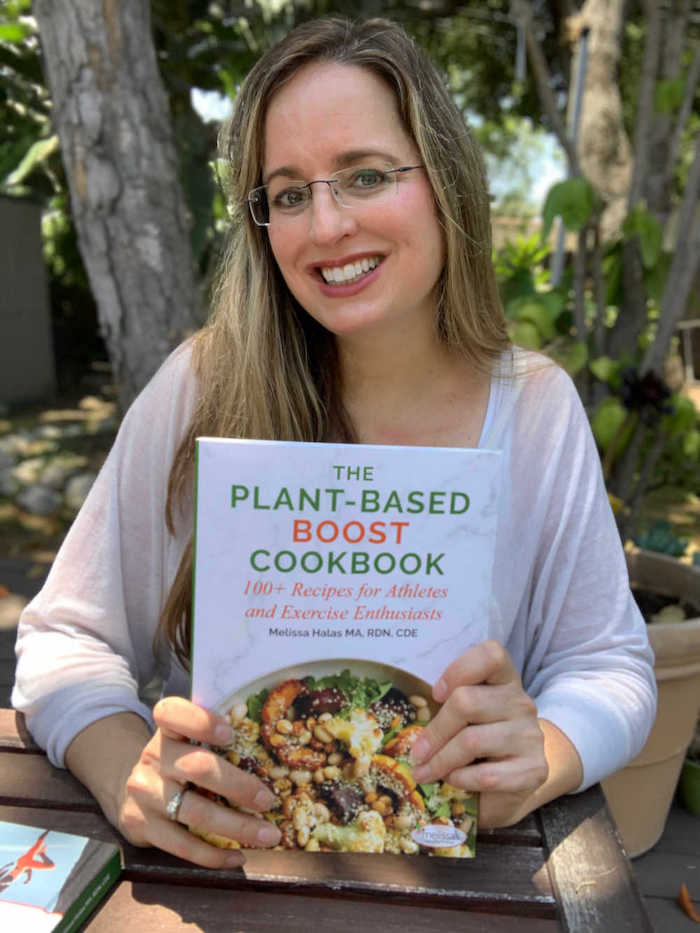 Learning any new skill takes practice. So, if you are looking for food-spiration to reinforce your growing confidence in the kitchen, check out my Plant-Based Boost Cookbook. You'll get tasty, healthy, and plant-forward meals to keep your energy sky-high and keep your long-term health goals in check.