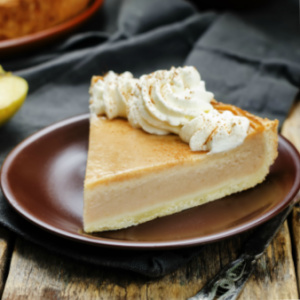 This holiday season doesn't have to be disastrous to your diet. Try these tips to eat less while still making the most of the holiday meals and your favorites dishes!
Here are some tips to help you plan and balance during the holidays, without sacrificing flavor. A little bit of planning can go a long way.
10 Simple Tips to Eat Less & With Balance
Don't starve yourself before the main meal
Save room for the main event
Portion your plate
Bring your Tupperware
Enjoy desserts in moderation
Walk it off
Make healthy substitutions for traditional recipes
Now let's take a closer look at each one!
1.
Don't starve yourself before the main meal
Don't arrive at the party hungry! It may seem like a good idea to fast before a big meal to "save room" or "calorie bank", but you are actually more likely to overindulge if you show up starved.
Plan ahead by eating a good breakfast that morning, like festive holiday eggs scrambled with red peppers and greens, or a colorful smoothie bowl you can top with fresh fruit, pumpkin seeds, and chia seeds.
Just before arriving, prepare a healthy snack with fiber, protein, and fat. This can be as simple as an apple with nut butter or rice crackers with hummus.
If you're hosting a Hanukah, Christmas, or another holiday party, carve out time to eat sensibly in between preparations.
2.
Save room for the main event
Don't blow all of your calories on hors d'oeuvres before the meal even starts! Mindlessly grazing on items like cheese, creamy dips, chips, and other appetizers can rack up the fat and calories, and distract from the foods you actually look forward to all year.
Instead, munch on crudité and hummus or yogurt-based dip. Pass on the cocktails and sugary drinks, which are loaded with hidden calories, and instead sip on some sparkling water or a glass of wine. Stick to pre-portioned apps, rather than items you can constantly pick at like chips and dips. Having a snack before you arrive is also helpful.
3.
Portion your plate
Plate your meal before you eat using MyPlate principles. Aim to fill ½ of your plate with non-starchy vegetables, like broccoli, cauliflower, roasted brussels sprouts, and kale or a broth-based vegetable soup. The next ¼ should be lean protein like turkey or ham. The last ¼ can be filled with carbohydrates, like yams, stuffing, and latkes.
You can have a small taste of everything or a full portion of your favorite as long as you follow this method. Don't forget – the more colorful the foods, the better! Slowing down and taking sips of water between bites are also good ways to keep you from overindulging.
4.
Bring your Tupperware
Don't stuff yourself! Instead, limit yourself to just one plate at dinner, and take home the extra portions you would have eaten. You will enjoy the holiday more if you're not overly full, and you can keep the holiday fun going with leftovers for days afterward.

5.
Enjoy desserts in moderation
A healthy holiday doesn't have to mean denying your favorite dessert. You just need to plan ahead in order to achieve balance with holiday eating. Choose one slice of pie, or cut a tiny sliver of each. Opt for pumpkin pie or fresh fruit to keep it on the lower calorie side.
When you indulge in dessert, do so mindfully. Chew slowly and savor the sweetness – it will make that small slice seem like so much more. Sip on herbal tea or coffee to distract you from the temptation of going back for more.
6.
Walk it off
The worst thing you can do after a big meal is to continue being sedentary. Instead, start a new tradition by gathering your family and friends together to take a post-meal walk. It'll be a great way to keep the conversation going and get some fresh air while doing the body good.
If you're staying indoors, try an active game of charades, or put on some music and have everyone show their moves. Taking some time to work out earlier in the day or in the days leading up to it is also a great idea. Making sure to get in proper exercise and sleep can also help you stave off sugar cravings.
7.
Make healthy substitutions for traditional recipes
Be a role model and show your family and friends that nutritious food can be delicious, too. You can offer to bring a healthy holiday dish as well so that you can guarantee a healthy option. Check out more healthy recipe make-overs for the holidays.