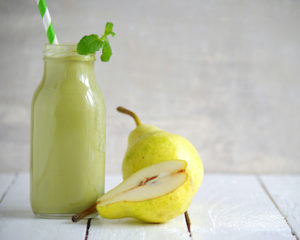 Enjoy this power pear smoothie, packed with antioxidants and flavor. A smooth slurping pear-fection!
It is tasty enough to earn the key-wi to your heart, yet contains an abundance of nutrients to kick start your day. This smoothie's vibrant colors each come packed with its own unique health benefits.
Carotenoid Power Smoothie
Yellow-containing foods such as ginger and turmeric are high in carotenoids—a nutrient that contributes to healthy vision and lowers the risk of heart disease and certain types of cancer. These nutritious superheroes can also help combat inflammation and slow down age-related cognitive decline. 
Easy Tips for Your Pear Smoothie
When preparing the smoothie, skip the misconception about removing the skin from fresh ginger and turmeric. Keep a kitchen brush designated for produce, and wash and scrub them well. Then freeze some extra in 1-inch cubes to add to smoothies later in the week. Gone are days of pain-staking peelers, spoons, or less than practical tips to peeling fresh herbs.
Smoothies Can Help the Planet
Transform your produce into smoothies right before it heads to the dark side and takes a trip to the trash. It will reduce food waste that helps the planet and saves you dollars! Better yet, slide your bruised fruits and vegetables into reusable silicone bags to store in the freezer for grab-and-blend smoothie packets.
Give Mother Nature an extra helping hand by skipping out on single-use storage. Then, simply empty the contents of the bag in your blender, add liquid, and voila! A slurpy sensation ready in seconds. This meal prep tip will add pep to your step by making breakfast is ready in a pinch. Keep calm and blend on!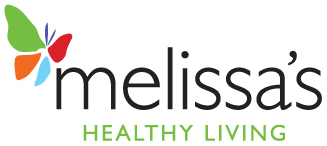 Power Kiwi & Pear Smoothie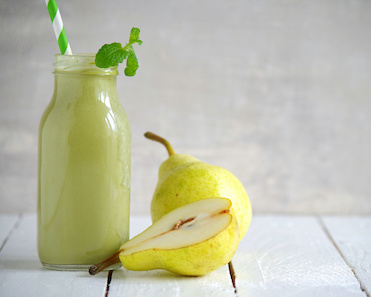 Ingredients
1

cup

water

¾

cup

ice

1

kiwi

1

small yellow pear

2-3

large kale leaves

1 x 0.5

inch

fresh ginger

1 x 0.5

inch

fresh turmeric

¼

cup

pomegranate juice
Instructions
Scrub ginger and turmeric root until clean.

In a blender, combine water, ice, kiwi, pear, kale, ginger, turmeric, and pomegranate juice. Blend until smooth

Enjoy!
Nutrition
Nutrition Facts
Power Kiwi & Pear Smoothie
Amount Per Serving (1 smoothie)
Calories 251
Calories from Fat 27
% Daily Value*
Fat 3g5%
Sodium 223mg10%
Potassium 1158mg33%
Carbohydrates 58g19%
Protein 5g10%
* Percent Daily Values are based on a 2000 calorie diet.
After you make this pear smoothie, experiment with other flavor combinations (including other green smoothies!):
Enjoy this Article? Share the Love!