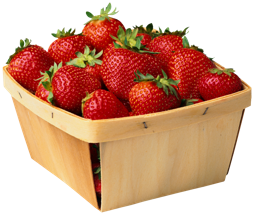 A study published this month in Pediatrics found that obese children as young as 3 years old have elevated levels of C-reactive protein, a marker of inflammation in adults is an early warning sign for possible future heart disease.
It's alarming to see a relationship between weight status and elevated inflammatory markers in such young children! Again, this demonstrates that Parents and educators must act now to create healthier eating habits and more physical activity in our youth.
When working with over-weight parents, most realize it's not healthy for them to carry too much extra weight. However, in young children it's not often perceived as unhealthy or having serious health consequences.
Also, it's very difficult for parents to identify if their child is overweight. This is a question I'm frequently asked as a mom-dietitian. I've written several blogs on this:
This study analyzed date from 16,335 children ages 1-17 years, who were grouped into four categories based on their body mass index (BMI):
healthy weight, overweight, obese and very obese
per their categories, a 3.5-year-old who is 39 inches tall and weighs 34 pounds would be in the healthy weight category
a child of the same age and height weighing 43 pounds would be considered very obese
In the group of children analyzed, nearly 70 percent were healthy weight, 15 percent were overweight, 11 percent were obese and 3.5 percent were very obese.
Among very obese children ages 3-5, more than 40 percent (42.5 percent) had elevated C-reactive protein compared to only 17 percent of healthy weight children. Among older children the difference was even more pronounced. In ages 15-17, 83 percent of the very obese had elevated C-reactive protein compared to 18 percent of the healthy weight.
The study demonstrates that weight status and elevated inflammatory markers are strongly related, even in young children.
Low-grade inflammation is linked to blood vessel damage and many chronic diseases.
This new study may help motivate health care professionals and parents to address obesity at younger ages more seriously.
What can you do now if your child is overweight.
Eat more family meals together, families who share dinner together tend to eat more fruits and vegetables, an important part of anti-inflammatory diet.
Cut back on meat and poultry and add more beans… black bean dip, baked bean, garbanzo beans –used in hummus, beans on salads, lentil soup.
Add walnuts and organic flax meal to breakfast oatmeal and other dishes.
Choose less processed foods. Eat more whole foods, whole grains, fruits, vegetables, beans and nuts. Fiber can help lower C-reactive protein.
Instead of providing snacks like pudding and cookies to our youth – aim for foods like low fat cheese and grapes, carrots and hummus or yogurt and banana slices that create good health, not take away from it.