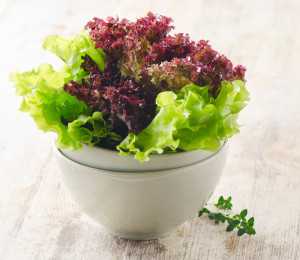 It is inevitable for many Americans that their family may eat fast food on occasion.  So it's good to know what the better options are for families and kids.
Fast food is a popular choice in the US, for its perceived convenience and appeal, reinforced by advertising. Here are some important considerations:
Each day, almost a third of US children and adolescents eat a fast food meal.
Keep in mind that the portions sizes are not the same as they were when you were a kid.
Fast food can sometimes pack in two to three times as many calories today than it did 20 years ago.
But you can choose healthy foods when eating on the go. Most of the chains provide either on-line or on-sight nutrition information, so be sure to use the information to help you make the best choices.
The first thing you want to watch is the calories:
A quarter pounder with cheese, large French fries, and a 12 oz soda will cost you around 1120 calories. If you split an order of French fries, skip the soda, and have a regular hamburger, your meal will only be about 440 calories.
Of course, all calories aren't created equal. Fruits, veggies, whole grains, and lean proteins are all related to better health and energy, and you're missing out on all of these when you have a fast-food meal. So a hamburger and fries shouldn't be weekly choices, and I don't recommend soda (diet or regular) for kids.
What should you order when fast food is your only option?
Opt for a grilled chicken sandwich without the special sauces. Some chains offer meal size salads, which are a good option too, but be cautious of how much dressing you use —some contain upwards of 200 calories.
And when those fries are really hard to resist, split a small or medium order as a family.