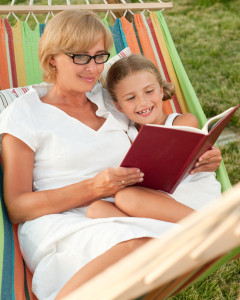 As noted by the CDC's National Health and Nutrition Examination Survey, rates of obesity in children ages 2 to 5 have more than doubled since 1980, increasing from 5.0% to 12.4%.
Research has shown that eating habits for life are most influenced by age 6 and that moms have the greatest influence. Once a child is at an unhealthy weight, it's more difficult to achieve a healthier weight later in life.  However, young kids should not go on diets but grow into their weight.
If poor eating habits continue until the tween and teen years, it's important to note 80% of children who are overweight between ages 10 and 15 grow up to become obese 25-year-olds.
Some influences on risk factors for obesity include:
Mom's influence: Pre-pregnancy obesity, gestational diabetes, and/or low birth weight
Rapid weight gain in infancy
Introducing solid foods before 4 months
Short sleep in infancy
Higher consumption of fast food and sugary beverages in childhood.
Take 5 Simple Steps to Combat Childhood Obesity and create a healthy relationship with food for your family.