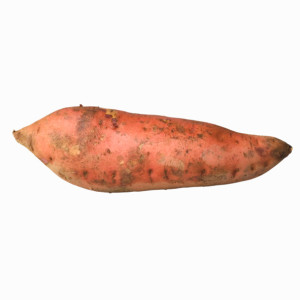 I love sweet potatoes. I eat them in so many different ways.
Recently we've been cutting them into very thin circles, covering them with turmeric, a bit of curry, Trader Joe's 21 Salute (herb and spice mix), a few tablespoons of grape seed oil and baking for 45 to 60 minutes at 400 degrees. Sometimes we add purple, red or yellow potatoes into the mix. Occasionally we dip them in low fat sour cream, but they're so delicious you don't really need the dip.
I also love pureeing baked sweet potatoes with baked acorn squash, a butter substitute, a teaspoon of curry and a dash of cinnamon. If you don't like curry just use turmeric for the health benefits. My mom emailed me this recipe she plans to bake today for her grandchildren:
Sweet Potato Biscuits
Ingredients:
1 medium sweet potato about 5 oz.
1 ¼ cups of whole wheat biscuit mix
2 tbsp chilled unsalted butter cubed
½ cup low fat buttermilk
¼ tsp ground allspice
Directions:
Wash, scrub and then wrap sweet potato in paper towel
Microwave on high until soft for 4 minutes
Scoop flesh into a bowl and mash, set aside
Heat oven to 400 degrees
Place biscuit mix and butter in a bowl
Rub butter in mix with fingertips until large pea sized crumbs form
Add sweet potato, buttermilk and all spice together – mix until just combined
Transfer dough onto a cookie sheet and form into a 12 x 4 pan
Cut into 8 rectangles with a serrated knife and separate slightly
Bake until biscuits are firm to the touch about 8 to 10 minutes.
Transfer to wire rack to cool. Eat and enjoy!
Once cool store the remaining biscuits in an airtight container for up to 3 days or freeze into single size portions.
Why include sweet potatoes a few times a week in your diet?Sweet potato contains abundant B-carotene. Carotenoids are antioxidants that help you live longer and healthier when you include them from foods not supplements. Discover more ways to eat sweet potatoes and their benefits.