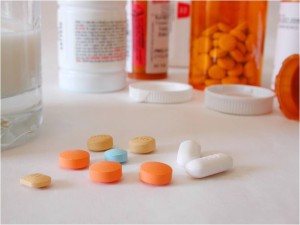 Many useless or dangerous products are being sold over the internet by unscrupulous individuals/companies.  Consumers need to be aware of the dangers when buying products that claim to treat disease. Under federal law, a dietary supplement may not claim to treat, cure or prevent a specific disease or class of diseases.
Watch out for claims that:
Rely heavily on undocumented case histories, testimonials, and anecdotes but have no scientific research to back claims
Contradicts what most trusted health professional groups say
Makes promises that sound too good to be true
When it comes to weight loss supplements:
Nutrition experts generally recommend avoiding things that claim or implies a large or quick weight loss of more than a couple pounds per week
Promotes magical or miracle foods or implies that weight can be lost and maintained without exercise and other lifestyle changes
Research has shown that slow, gradual weight loss increases the chance of weight loss success and of keeping weight off over the long term.  No supplement can melt fat away –exercise is essential to long term weight loss and weight maintenance.
It's important to realize that supplements can not reverse the long-term effects of overeating, lack of exercise or poor food choices.