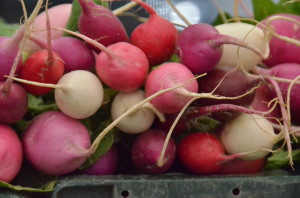 It's always enticing to indulge when eating out (and sometimes that's okay!). When temptation strikes, recalling these benefits will encourage you to prioritize healthy eating.
You only have one life and one body; make your health your top PRIORITY!
P– Picking good foods helps maintain weight over time and leads to other healthy choices.
R– Ready for action! When eating well, you'll have energy to tackle whatever comes your way.
I– Insisting on eating food the way you like it boosts confidence and satisfaction.
O– Over time healthy eating becomes an easy habit.
R– Requesting healthy options will make restaurants more likely to provide them.
I– Incredibly delicious, nutritious on-the-go options already exist. Keep your eyes open!
T– Treating your body well means more time and energy to do the things you love.
Y– YOU! Taking care of YOU first prepares you to take on the other aspects of your life with ease, focus, and fuel.
To read more about healthy ways to enjoy going out to eat, check out HealthyDiningFinder.com for Registered Dietitian-Approved restaurants and best-pick meal options!