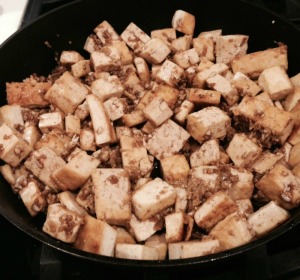 Tofu provides phytochemicals that are good for your over-all health. Fortified tofu also provides calcium needed for strong bones. A person reaches their peak bone mass by 25 years of age –so if you have kids, include soy in their diet too to keep their bones strong and healthy. Soy is a food that fights cancer, so also try edamame, dried soybeans or soy milk. I personally choose organic soy to avoid GMOs. Most people need to boost anti-inflammatory foods in their diet to prevent diseases such as heart disease and ginger has anti-inflammatory properties. It also fights cancer and is high in antioxidants to protect the heart and assist in healthier aging. Ginger is delicious in smoothies, great in salad dressings and stir-fries.
Ingredients:
1 –2 Tbsp EVO or Organic Canola Oil
2, 16 oz Pressed Organic Tofu's*
3 ½ TBSP Finely Shredded Ginger (press firmly into tablespoon)
3 ½ TBSP Chopped Garlic (about 12 medium garlic cloves –I clearly LOVE garlic)
3 TBSP Balsamic Vinegar
4 TBSP Honey or Agave
3 TBSP Soy Sauce (Braggs Liquid Amino Acid)
*If you can't purchase pressed tofu, then make your own. Place tofu in between clean dish towels, then put a cutting board on top of it. Next, place something heavy on top of the cutting board, like a cast iron pan or full kettle. Let it sit for about 10 to 15 minutes, and the liquid will come out, creating a pressed meatier tofu.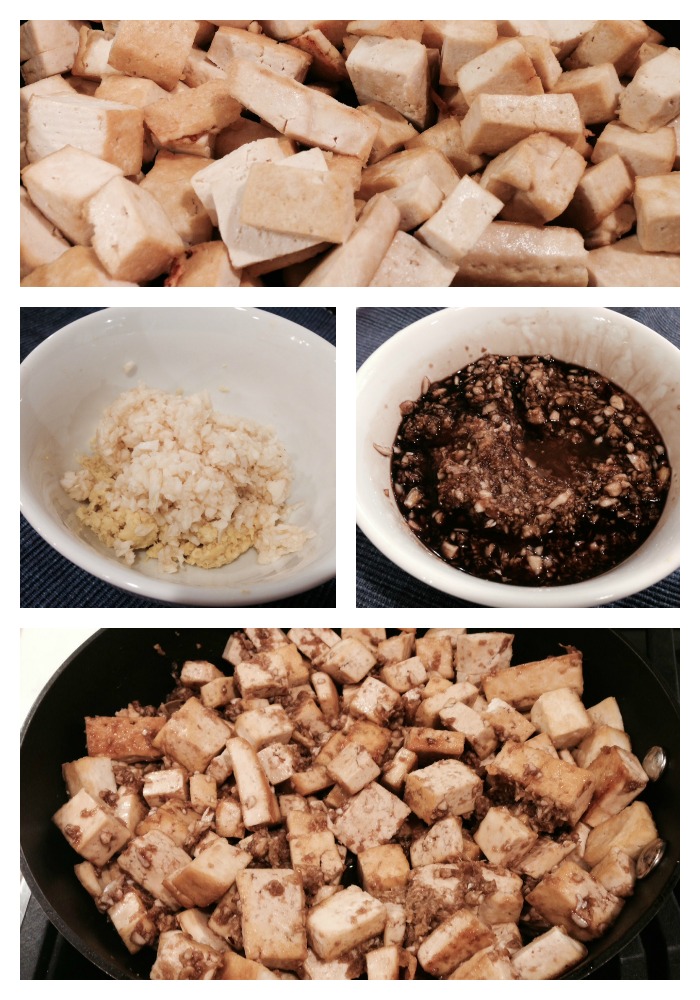 Directions:
Cut tofu into cubes. Brown lightly in oil over medium low-heat, turning the tofu over every couple minutes to prevent it from sticking.
While browning, shred ginger on the smallest grater option –place in bowl.
Peel garlic and chop or chop in food processor –add to bowl.
Pour in balsamic vinegar, honey and Braggs Liquid Amino Acid into bowl and mix all ingredients.
Evenly distribute the sauce over tofu and cook for another 2-3 minutes on low-heat.
I eat this cold like cheese on top of salads, but my friends and family love it best on top of brown rice served with broccolini and other veggies.