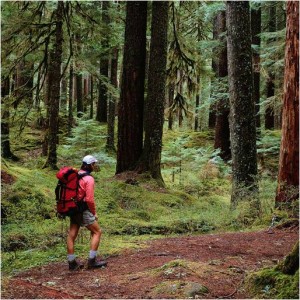 Are you planning another family vacation that's heavy on sedentary activities?  Try switching gears- check out places that are both tranquil and encourage your family to stay active while on vacation!
Instead of stuffy hotel rooms and unhealthy buffet dinners, consider these options:
Take  your family camping in the great outdoors with picnics in the forest.
Go on hikes as a family to teach your children about nature and how to preserve it.
Go stargazing, kayaking, canoeing or fishing.
See what local organizations or businesses are having events.
See what you can do for free!  Not only are outdoor vacations fun and exciting, they're also much cheaper than amusement parks and resorts and sometimes cost nothing at all!
Book your next family vacation at one of your local, state or national park and learn how to visit a park for free on June 9th for "Get Outdoors Day!"
For foods to pack on your outdoor excursion, and how to keep them safe while camping, check out www.Superkidsnutrition.com.