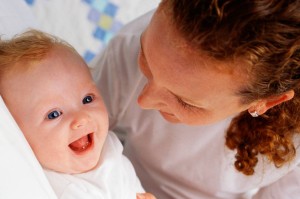 The results are IN! Health and nutrition was a priority in 86% of the respondents in a survey done by Just Kid Inc. 3,600 moms between the ages of 2-14 from across the country were surveyed. Interestingly, the views that moms have on their children's food has changed. Only ten years ago, they focused on FUN and CONVENIENCE. Now, AUTHENTICALLY HEALTHY and ENJOYABLE tops the list. 
The key is to make 'healthy' and 'enjoyable' both 'fun' and 'convenient' too. If you can accomplish that, then you have really found the secret to instilling healthy habits that your children can keep for the long-term! Not sure where to start? How about with 
"KISS Nutrition"
? 
Keep. It. Super. Simple (KISS).
Make simple changes and add new ideas onto your family's plate. Slowly, but surely, your children will appreciate food…not because of the fun packaging and cool commercials, but because of how it is good for them and how it makes them feel!