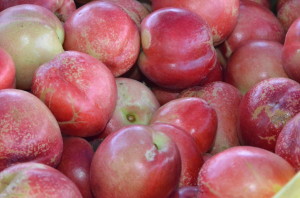 1) Air popper. We use ours for about 5 days a week. We don't have to worry about any plastic coatings found in microwave popcorn bags which may trigger asthma and other health problems. Plus popcorn helps you meet your whole grain quota. For corn, try to go with organic when possible to avoid genetically modified foods. I like Health Best brand popcorn kernels distributed by Nature's Best. – There are at least 5 air poppers on the market –shop around. Bed bath and beyond has some and you can use those coupons you get in the mail to save money.
– We put either Parmesan cheese on the popcorn, spices or melt a little bit of a healthy tub margin like Earth Balance and toss the popcorn around for even distribution.
2) Bike Trainer. These nifty attachments can turn your outdoor bike into an indoor exercise bike with an attachment. Great for getting use out of your bike during cold winters or super hot summers. I bought one through Performance for $150 on sale and have used it a few times a week for about 5 years. I don't recommend spending less than $120, the cheaper models are really loud. I bought a second cheaper model to use at a family member's house and it's too loud for comfort. If you like to watch TV or listen to music while working out, the less noisy the better.
3) Fruit of the month clubs. Years ago my colleagues bought me this. It was amazing –each month for several months I received the best pears of my life! It was through www.HarryandDavid.com -my guess is there are other programs out there maybe even some in your own community. Unique fruit like dried persimmons also makes a lovely gift. A couple of years ago I hosted an educational event on environmental nutrition and sampled this brand and loved it https://www.FlaniganFarms.com/category-s/40.htm.
4) Exergames. Invest in fun family games that promote fitness and health like Wii Fit.
5) Planters, seed kits or winter herbs. Right now I'm growing curry and basil outdoors, but in colder climates, you can keep a small herb plant by your windowsill. Also, indoor seedlings are started in January –so seed kits are a great gift. Many are made of earth-friendly or recycled materials that will keep your family's environment healthier. You can pick these up at specialty food stores like Whole Foods, garden centers or search on-lines.
Sharing the gift of health is a gift that can last a lifetime. Happy Holidays from Super Kids Nutrition Inc.!