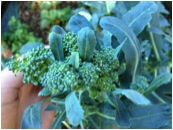 America: Home of the free, the brave, and the morbidly obese? That doesn't have quite have the ring it used to.  The Institute of Medicine (IOM) released a new report that confirms our current battle against the bulge, just isn't cutting it.  The "Weight of the Nation" conference held by the Center for Disease Control (CDC) conjured up 5 goals, they believe, if addressed with intensity, could make waves in our country's state of war with obesity.
Are you a healthcare worker? Do you own or manage a business?
Do you own or work for a supermarket?
Are you involved in marketing or advertisement?
Are you a parent, teacher, principal, school board member, or on the PTA?
Do you own a gym, work at a gym, go to a gym; manage a park or help out at a community center?
Chances are you fall into one if not multiple categories and the good news is YOU can be the nation's First Line of Defense on the War Against Obesity!
Narrowing down from 800 tactics, five critical goals have been established for preventing further advances in obesity and reversing the current upward soaring trend.
Making physical activity, physically impossible to avoid.
Making healthy foods and beverages available to everyone, everywhere.
Changing the way physical activity and nutrition messages are marketed
Bringing the focus to the places where kids eat most of their calories and spend most of their waking hours…Schools!
Placing the attention on employers and health care workers to start talking about and acting on, and stop dismissing the obesity epidemic.
All of the many reasons as to why 2/3 of our nations adults and 1/3 of our nation's children are overweight or obese were addressed, but more importantly HOW to stop and put the trend in reverse was the main topic of concern.
What it all boils down to is ownership.  From healthcare professionals to employers, to restaurants, food and beverage companies, schools, governments, churches, communities, parents, siblings, and each and every single individual; we are all responsible for contributing to this disease and we can all take ownership in changing the tides.
For more specific information as to how YOU can become a part the cure. Find out how to shop, stock and serve healthy foods, read to your kid's health-themed books, check out these tasty and fun recipes and activities you can do together,  visit the Super Crew kid's site with your children and join the conversation on facebook.