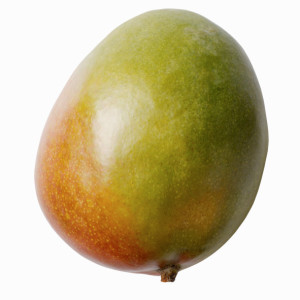 There is a jewel-like black beans shine in this crunchy, zesty salad. Serve it with corn tortillas and vegetable soup for an easy, refreshing meal.
Ingredients:
1 – 15 oz can black beans, no salt added, rinsed, drained
1 cup cooked quinoa (according to package directions)
1 cup frozen corn
1 small red bell pepper, chopped
1 cup chopped fresh mango
¼ cup chopped red onion
½ cup fresh cilantro, chopped (or 2 tsp dried if not available)
1 small fresh jalepeno pepper, seeded, finely diced
1 lemon, juiced
1 1/2 Tbsp extra virgin olive oil
2 cloves garlic, minced
½ tsp cumin
½ tsp chili powder
¼ tsp turmeric
Instructions:
Mix beans, quinoa, corn, pepper, mango, onion, cilantro, and jalapeno together in a mixing bowl.
In a small bowl, whisk lemon juice, olive oil, garlic, cumin, chili powder and turmeric together.  Toss into salad mixture and chill until serving time.
Makes 6 servings (about 1 cup each)
Nutrition Information per Serving:
Calories: 201
Fat: 5 g
Sat Fat: 1 g
Sodium: 9 mg
Carbohydrate: 36 g
Fiber: 8 g
Protein: 8 g
Recipe from The Plant-Powered Diet: The Lifelong Eating Plan for Achieving Optimal Health, Beginning Today, copyright © Sharon Palmer, 2012. Reprinted by permission of the publisher, The Experiment. Available June 2012.