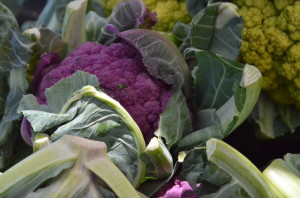 Do your children hate eating fruits and vegetables? Whether a child eats fruits and vegetable or not, doesn't just depend on his/her preference only – family plays a critical role. Dietary behaviors are similar from childhood to adolescence and the amount of fruits and vegetables your child eats now may be protective against heart diseases in adulthood, after 21 years old.
As parents, you can make a big difference at your home and help create the best health for your kids. The following influences are positively associated with children's fruit, fruit juice, and vegetable intake:
Availability and accessibility of fruit and vegetable at home
Parent modeling
Parent intake
Parental control
Parental encouragement
Parental attitudes about making healthful food available
Frequency of family meals
Parental support for healthy eating with fruit and vegetable
It's obvious that parents can simply affect children's intake of fruit and vegetable by being a great example for them! Let's start making a change in our family environment to meet our fruit and vegetable daily needs! Here are a few tips:
Always have fruits and vegetables available at home –keep frozen or canned fruits in their own juices in stock too!
Prepare fruit salad or chopped fruit with yogurt as a dessert or snack
Be a model of good eating habits – eat more fruits and vegetables in a variety of colors every day.
Go grocery shopping with your kids and let them explore the options. Let them choose the food that they're willing to try. Check out this fun activity on exploring all the colors of the supermarket.
Encourage your kids to try a variety of fruits and vegetables. If you are struggling to get your kids to eat the veggies –learn how to incorporate more fruits.
Involve the kids with healthy food preparation and/or cooking process.
Start a family garden to get your kids interested in fresh foods.
Family meals matter. The Center for Family at Purdue University suggests that family should make mealtime a priority, so the children can relate healthy relationship with food and eating, not starving and feeling insecure.
You can play a great role in improving your family's health and quality of life, here are seven tools/resources that can help you prepare healthy meals and get your kids and family involved in healthy living.
Calculate an appropriate Healthy Food Budget for your family, based on USDA's Low- Cost Food  Plan
Find out more creative fruit and vegetable recipes
Grow your own garden with your kids! This can be a great family activity with just a little investment but great reward!  Learn the tips for growing your own fruits and veggies!
For starting a quality family mealtime and may need some help? Visit SuperKids Nutrition and search family meals.
Follow SuperKids Nutrition Inc on facebook for fun, informative everyday tips on healthy eating, good nutrition, and health.
Get your kids involved in fun learning activities that explore good nutrition.