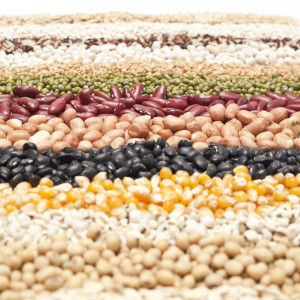 If your child's nutrition and your family's budget are a problem for you, then home-cooked meals are your solution! Stopping at the drive-though on a Wednesday night to pick up dinner can be easy and fast, but is it healthy and cost-effective for your family? All signs point to no. Home-cooked meals can be both wallet-friendly and kid-friendly!
Great for the Wallet…
In the same way that you'd like to get the most bang for your buck, you'd like to get the most dinner for your dollar! Eating home-cooked meals can do just that, and many Americans are catching onto this money-saving trend. According to a recent survey by the Food Marketing Institute, about 71 percent of adults reported cooking at home more and eating out less.
Plan to Save
When eating out is less often, grocery shopping becomes more often. To make sure the trade-off was an economically good one, be a smart shopper. Plan meals for the week. Create a shopping list and stick to it. A 2002 Journal of the American Dietetic Association revealed that consumers were able to decrease their bill when they purchased fewer ups-and-extras like convenience foods, baked goods, and soft drinks. Receive another savings bonus when you plan your meals around weekly specials or even buy local, in-season produce.
Waste Not!
Be careful with fresh produce though. Buy only the amount you need. Nothing makes me cringe more than tossing spoiled asparagus into the trash. Next time, either buy frozen or buy fresh and freeze it yourself. The nutrition value is comparable and you decrease waste at the same time.
More Beans for Your Buck
Since meat can be the most expensive item in the meal, a healthy and cheaper alternative is beans. At only 28 cents for a half cup of beans, it adds fiber and protein to your meal and decreases the food bill. Try a vegetarian chili! This dish can even be saved for later on in the week, so it's ready to reheat and serve. Time-saving!? (Ooooo…) Healthy!? (Ahhhhh…..) Cheap?! (Ooooo….) Easy!? (Ahhhh….)
Great for the Kids…
You don't necessarily have to drastically change the meals your kids enjoy. They automatically become healthier when they aren't fried or processed. Chicken nuggets from McDonald's can be transformed into baked chicken tenders. French fries at home can be baked too and made from chopped up potatoes. When eating at home, portions are more appropriate and it's more fun family time too.
Is More Better?
Portion sizes served at restaurants are out of control. Since starches, like french fries, are usually the cheapest food item on the plate, restaurants will fill up the plate to add value to their meal. Except, what value do greasy french fries have for your child's health? Control portion sizes at home and fill up plates with vegetables instead. It's a WIN-WIN.
Food FUN!
If eating out was a way to have fun as a family, shift that fun to your home's kitchen. Put on some music and get everyone involved in preparing the meal. This can be great for weekend meals when there is more time and when you would probably go out for food anyway. Consider the time you spend driving to the restaurant, waiting to be seated, waiting for your waiter, waiting for your food, waiting for the bill, and driving back home. Wait no more! Have a pizza-making party instead! Everyone gets their own personal pizza to 'decorate' with delicious and healthy toppings. While it's cooking, make a salad! When the pizzas are done, swap slices, so everyone can try something new.
If eating out is a hard habit to break, consider cutting your outings in half. Or, make healthy swaps on what your child chooses from the Kid's Menu. Have vegetables instead of fries. Choose fruit for dessert. Of course, these kinds of nutrition upgrades can be done at home too!
Read more great food budget tips at Super Kids Nutrition