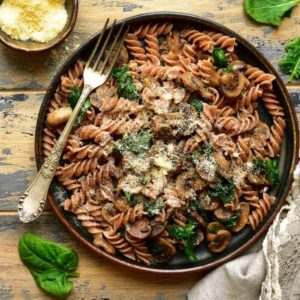 Are you looking for a one-stop shop meal to help you reach your health goals? This pasta dish truly has it all! It's protein-packed and abundant in feel-good fiber—providing long-lasting satisfaction between meals. Diets high in fiber can also improve bowel regularity, digestive function, immunity, cardiovascular health, improve satiety, lower cancer risk, and more.
Considering that less than 10% of US adults reach the recommended daily fiber intake, it's time to make a change! (1) But don't fret; it's all pasta-ble with this tasty dish. Each serving contains a whopping 10g of fiber, helping to meet your needs. Adults <50 years of age need 25 grams per day for women and 38 grams for men; for >50, it's 21 grams for women and 30 grams for men. (2) But, if you are new to the fiber-filled lifestyle, be sure to increase your intake gradually to avoid unwanted gastrointestinal distress. Adding mushrooms boosts the vitamin and mineral quality of a dish, all while adding the umami, savory flavor and meaty texture!
Healthy food should always taste good or it's not sustainable. This dish exudes "cacio e pepe" vibes but gets elevated with ooey-gooey plant-based goodness. It's the perfect option to appease the long day fatigue, hangry household, and post-workout gains—all while reaching your fiber, veggie, and protein goals. But, for those looking to make life even easier, cook an extra-large batch to enjoy throughout the week. Trust me; this repetition won't disappoint your tastebuds or tummy! So, pasta la vista—it's time to cook!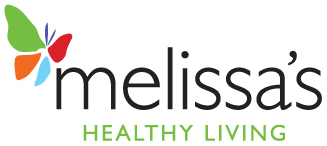 Creamy Vegan Mushroom Pasta (High-Protein)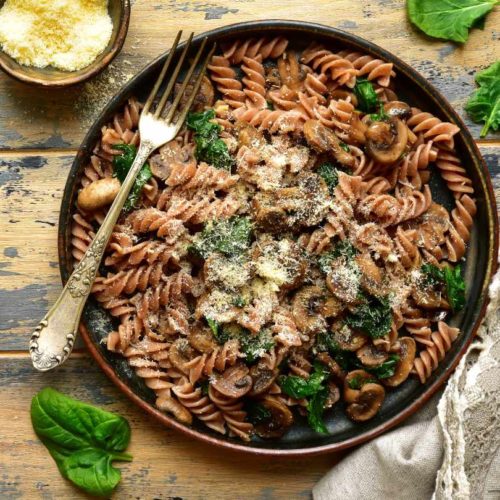 Creamy, dairy-free savory and rich gluten free chickpea pasta.
Rate this Recipe!
Ingredients
8

oz

chickpea-based rotini

1

cup

unsalted vegetable stock

3/4

cup

dairy-free parmesan

3

tbsp

nutritional yeast

3

tbsp

extra-creamy oat milk

1

tbsp

oat flour

8

oz.

sliced baby Bella mushrooms (or more)

1

clove

garlic

1

tsp

olive oil

salt and ground pepper to taste
Instructions
In a medium pan, add mushrooms and olive oil. Cook until tender. Set aside. 

In a pot over high heat, cook the pasta according to instructions, leaving them slightly al dente—approximately 5minutes.

With a colander, drain water from pasta. Reduce to low heat.

Add vegetable stock, dairy-free cheese, nutritional yeast, oat milk, oat flour, minced garlic, salt, and ground pepper to pasta. Mix until fully incorporated.

Add mushrooms to pasta mixture. Mix until combined.

Serve topped with basil or additional sprinkle of plant-based parmesan.
Nutrition
Nutrition Facts
Creamy Vegan Mushroom Pasta (High-Protein)
Amount Per Serving (1 g)
Calories 437
Calories from Fat 112
% Daily Value*
Fat 12.4g19%
Sodium 453mg20%
Potassium 1048mg30%
Carbohydrates 66g22%
Protein 21.5g43%
* Percent Daily Values are based on a 2000 calorie diet.
References:
Quagliani D, Felt-Gunderson P. Closing America's Fiber Intake Gap: Communication Strategies From a Food and Fiber Summit. Am J Lifestyle Med. 2016 Jul 7;11(1):80-85. doi: 10.1177/1559827615588079. PMID: 30202317; PMCID: PMC6124841.
https://www.nutrition.gov/faqs Accessed 3/14/2020
Enjoy this Article? Share the Love!